When Facebook seemingly abruptly changed their company name to Meta, many people reacted with a state of bewilderment. Others understood very well the business shift Facebook announced.
In short, Facebook wants to rule all things Metaverse.
The metaverse is upon us. Here's our guide to understanding what the metaverse is, where its going, and how it will change online behavior.
What Is Metaverse?
Let's get down to the brass tacks of Facebook's metaverse announcement. Facebook conveyed that they are hiring thousands of engineers across Europe to assist in building out a metaverse. The massive investment assures us that some facet of a metaverse is coming, whether we like it or not.
So what is metaverse?
Metaverse is a new, more evolved, virtual reality.
The Internet is a dazzling, spectactular place. Virtual reality porn is as hot as ever. 3D, first-person shooter games immerse gamers like never before. The movement towards virtual reality based games continues to soar beyond our wildest expectations.
Imagine what you know about virtual reality Internet applications, such as Oculus Rift, and consider that the metaverse is that on steroids.
By way of current and evolving virtual reality technology, the metaverse will allow deeper, more profound immersion.
So maybe you're still a touch confused – that's perfectly OK. Allow me to help you out with a short, potentially familiar, visual to go along with what's described.
Here's a scene from the 2010 movie, Tron: Legacy.
The scene opens up with star, Garrett Hedlund, putting on his helmet immersed in a futuristic world. Imagine yourself as Hedlund for a moment. Maybe Hedlund is your avatar. And in this world, you interact with, and react to, other people who also ported themselves into a virtual reality.
Instead of debating the veracity of a news article on Facebook, you're standing before people and it happens in live action.
Other applicable examples are MMO, or massively multiplayer online games. One of the most popular and oldest MMO games, World of Warcraft, was hinting at our future metaverse for years. We just weren't paying attention.
But let us pump the breaks momentarily for the sake of adding clarity.
Above, we are talking about games. Games often depict unrealistic proposals, such as monsters and fairies. Instead, the metaverse will embrace a new reality. You'll be able to purchase land, attend shows, shop at stores, get your porn on, and hang out with friends. In case you're wondering, cryptocurrency will likely be the means of financial transactions (because, of course).
Metaverse will act as the new virtual connection. Right now, we connect through gaming and social media. Soon, we'll connect in a more futuristic, intimate way via our personal avatars.
Metaverse to Enhance Emotional Connections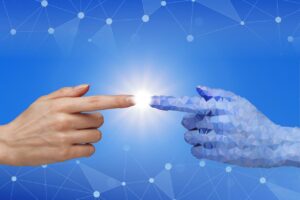 One of the wonderful aspects of high-speed Internet is video. Video allows us a way to connect to friends and family in rapid order. Further, it allows us to more deeply sense and experience emotions.
Metaverse will be video on steroids. You'll be able to not just see someone, but feel as though you're in the room with someone, who may be located across the globe.
Metaverse will offer a new, evolved, more sticky connectivity. Just like social media, email, text, Facetime, and YouTube, transcended our global connectivity, metaverse looms to do exactly the same on levels unimagined prior.
Imagine if your grandma lives in Germany. You can now sit in the same room with her (at least, virtually speaking). You can interview with a job in London without flying from your home in Colorado. Because now, the interviewer can more accurately gauge your personality.
Metaverse and it's Collaborative Ecosystem
With metaverse, we are talking about building a virtual society from blank slate. This means building an entire new economy and social structure. I know, that's a very difficult concept to wrap your heads around.
Think about this, you can open a coffee shop in metaverse. But you can open it in the way you appreciate, a cafe which embodies you as a person. Today, that cafe is not there. So at some point, will it be? That's up to you.
This is the metaverse collaboration aspect I'm putting forth. For better or for worse, we are all likely going to contribute to an entirely new virtual world.
Porn and the Metaverse: What To Know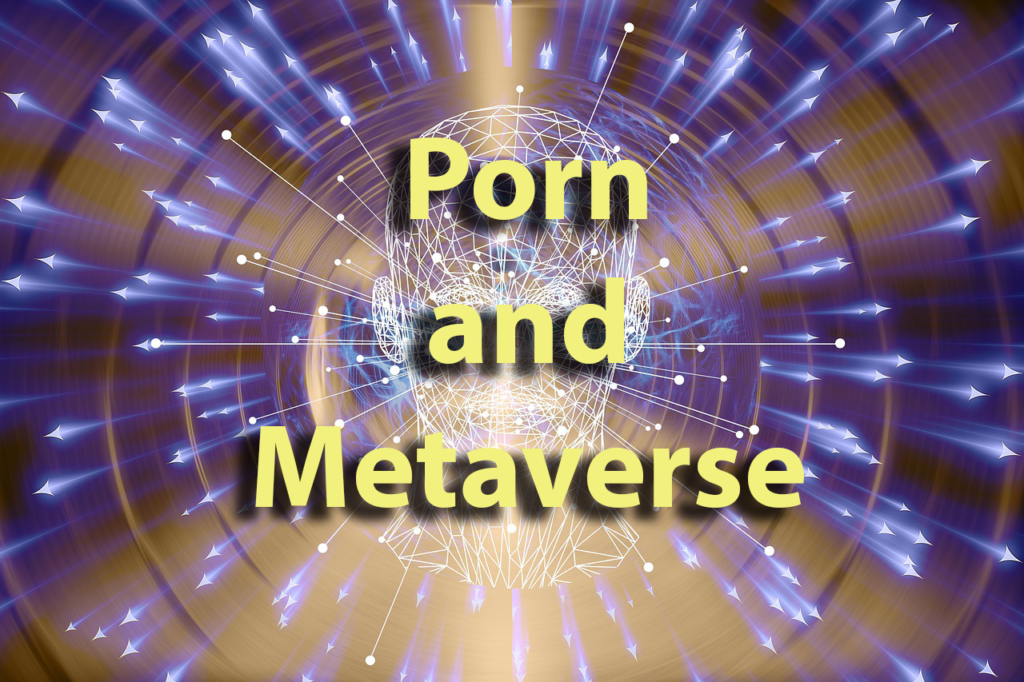 I softly mentioned porn and the metaverse above. But as with all technology, porn's eventual influence hardly classifies as gentle. Instead, whenever new technology arises, porn crashes into the station like an out of control train.
With the porn metaverse, that's going to be true once again.
Let's look at the current state of online porn.
You rarely hear of anyone watching a porn VHS tape, or even DVD anymore. Of course, porn Bluerays remain somewhat alive, however, most of online porn is digested via streaming video.
Beyond that, there's a huge push in the virtual reality porn world. For example, VR porn games such as Holodexxx are topping the charts. Even Steam has porn games shattering sales records.
Let's discuss Holodexxx for a moment. Holodexxx may well be the closest example of an upcoming porn metaverse. In Holodexxx, you use VR gear to immerse yourself in a strip club, or a home with a porn star. The porn metaverse likely offers this exact scenario. Not to mention, adult dating platforms may get in on the action. When you can't meet in person, you can meet in a porn metaverse and have a lot of the same fun.
Again, the metaverse is an amped up, super charged version of virtual reality. When we really think about it, this evolution makes sense.
---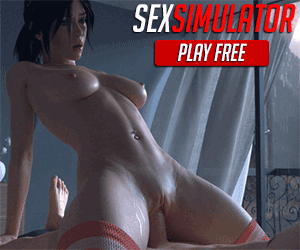 ---
Find horny gamer girls on
FuckBook
---
None of this should be surprising, online porn is just won climactic layer on top of more layers of the Internet. When metaverse is live, new layers certainly come to light. New advances will quickly replace what we term as "archaic tech."
The Metaverse – An Internet Successor?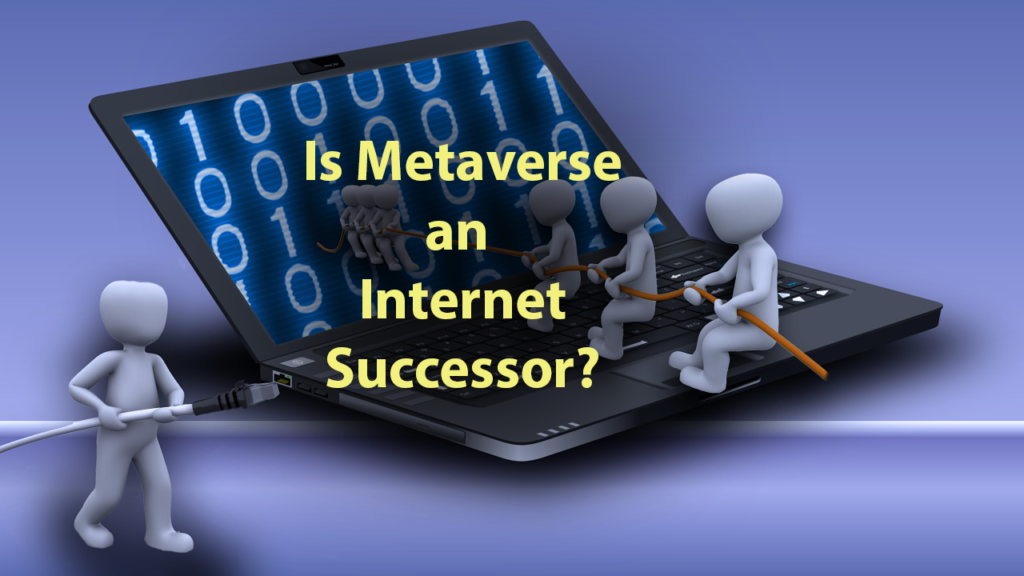 If you look up the inception of the Internet, you'll find a lot of information dating back into the 1980s. But let's be honest, the late 90s and early 2000's spawned the true Internet evolution. That's when the Internet reached the masses and online commerce and personal communications commenced at sophisticated levels.
The metaverse begins soon and it will be, at the very least, a new way to experience the Internet. Does that make it a successor or new layer?
The Dangers of Metaverse
Of course, every evolution of the Internet isn't without risks. We understand such by now (or at least I hope we do). The metaverse will be ripe with dangerous scenarios. This is how new tech comes to be.
Financial Scams, Privacy, and Data Breaches
When we consider the downsides of the metaverse, we should begin with by simply extrapolating our current technological risks. Because metaverse will be a technological endeavor grown on the backs of current technology, we can only expect a major uptick in scams and privacy breaches.
In metaverse, cryptocurrency likely acts as the center of financial structure. Want to buy land, or buy virtual goods or services, you'll pay with cryptocurrency.
As it stands, cryptocurrency is a rather anonymous transaction. Unlike paying for goods and services directly from your bank, crypto isn't insured and it is much more difficult to track where it funneled. So criminals will have a much easier time taking advantage of crypto-based financial systems.
Facebook has received its fair share of criticism regarding its Oculus signup process which forces users to maintain a Facebook account. This means Oculus adventures always center around personal data spheres, whether you like it or not.
Just like with social media and gaming, your personal data is likely to be requested and leveraged. Nothing is free, the metaverse isn't likely to buck this trend.
The metaverse likely begins as a free-for-all for scammers, much like the early days of the Internet. In the early days of the Internet, scams ran rampant until people wisened up and security vastly improved. The metaverse is likely to have it's wild west days.
Psyops, Cults
The idea that world governments could force their beliefs on masses isn't new. By way of influence through tragedies or cult of personalities, or imagery, etc., a powerful foreign or domestic government could certainly leverage a virtual reality world to press forward an agenda.
Beyond that, cults could thrive in such worlds. People on the metaverse will be looking for escapes and cults thrive on the lost.
Time Waste and Increased Divisiveness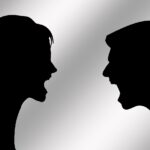 Let's be honest, social media is mostly time wastes. Sure, keeping up with family ongoings, pictures of friends, and learning new things can't be understated. But at this juncture, it is difficult to ignore how addicted people are to "the scroll."
The amount of time waste and addiction involved in metaverse will likely result in astounding levels. Time waste translates into less economic health, worsened family lives, and lesser education opportunities.
Sure, there is always the argument that technology can be used for good. This is true and we can bank on metaverse advancing our society in a lot of ways. But will the good truly overshadow the bad?
When we look at social media, we see an obvious trend in divisiveness. Our political culture is so divisive that large portions of Americans actually think a civil war is upon us.
The metaverse isn't likely to solve any of this. Now people will have the ability to immerse themselves in a virtual reality world that supports only their viewpoints. This is far worse than joining a Facebook group of the same nature. In a virtual reality world, your indoctrinated to your own beliefs with no representation for other counter-views.
Addiction
We sort of touch on addiction above, but it can't be stated enough. People get addicted to gaming and social media and online porn – we shouldn't expect much deviation with metaverse.
The metaverse will host events, games, romance, you name it. All of this will quickly become addictive. As a culture, our response towards tech addiction is somewhat unimpressive. We will need to drastically overhaul our responses and attitudes toward addiction as the metaverse arrives. Otherwise, we're in real trouble.
The Metaverse Is Coming Whether We Want It Or Not
These days, more and more people wish we could put the social media technology rabbit back in the hat. But we can't. From a lot of perspectives, social media and gaming have both given rise to a lot of less savory cultural shifts – namely divisiveness and addiction. And hey, we're a porn game site, and even we acknowledge some of the detriment here.
You can make arguments over gaming, porn, and social media on both sides. But for those who wish we could go back a couple of decades, they should know, the metaverse is coming whether they like it or not.
Billions of dollars are being poured into the development of metaverse.
"I recognize the magnitude of this bet," Zuckerberg said. "This is not an investment that will be profitable for us any time in the near future."
The massive spend aims at drastically advancing AR and VR technology that will be used as the base of metaverse. Zuckerberg intends to reach one billion people via metaverse, making this project a global beast unlike anything before it.
If you want to measure global confidence in whether or not metaverse is coming, simply look at the underlying financials.
Cryptocurrency continues to soar in value due to its connection to metaverse. And that tells you everything you need to know about whether metaverse is on the horizon (hint – it is).
The Conclusion?
Right now, there is no conclusion, only a new horizon upon us. Our technological world is about to change for better or for worse. Metaverse porn and everything else will arrive shortly.