VR Kanojo centers around sexy student Sakura Yuuhi. There are multiple plots, scenarios, that players can live out porn game fantasies with Sakura. Sakura is a bit of an obsessive girl who's sexually into you. In our VR Kanojo review, we put both feet into a sexy schoolgirl fantasy for the ages.
VR Kanojo Review – About
The main character of VR Kanojo sizzles with sexual spirit and leaks a constant flirtatious vibe. She's sexy and her attributes don't stray much from the typical Japanese schoolgirl fantasy. It may sound as if I'm tarnishing this porn game experience, but in fact, I'm complementing it. There is nothing worse than a porn game that tries too hard to achieve a unique play on a proven fetish.
VY Kanojo's Sakura Yuuhi exemplifies oozing schoolgirl sexuality.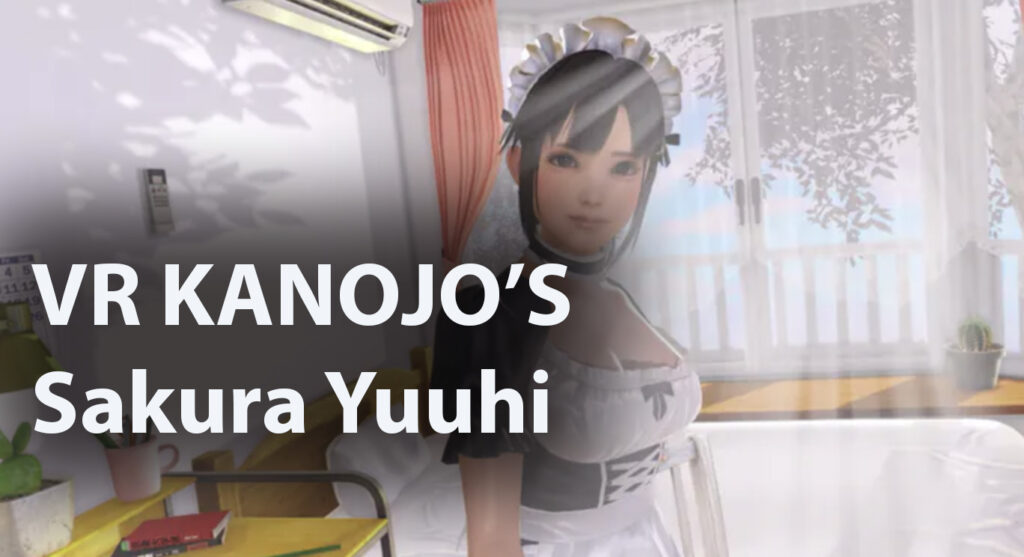 While Sakura's character is sexy and spot-on for the niche, VR Kanojo's options are rather thin. It's one of the few games where you can't choose any attributes of the main character. Her outfits and personality are predecided. That said, Sakura's personality is constantly flirtatious, horny, and obsessive over you. So it's a win.
There's barely any story, just settings. You're essentially just casually hanging out with her waiting for opportunities to take your relations to the next level. As a porn game, this is a slow horny burn. Imagine studying but at the same time, hoping to pull your dick out. It will remind you of your college days rather fast.
You can watch Sakura sleep or bathe herself.
Additionally, there's a realistic interpersonal relationship composed of boundaries. You can't just dive in the sack with Sakura, you must make moves when the mood is right.
Using VR controls, you fully operate your hands in the porn game. You can rub Sakura, or grab, or fondle. VR Kanojo is a fully capable virtual reality porn game.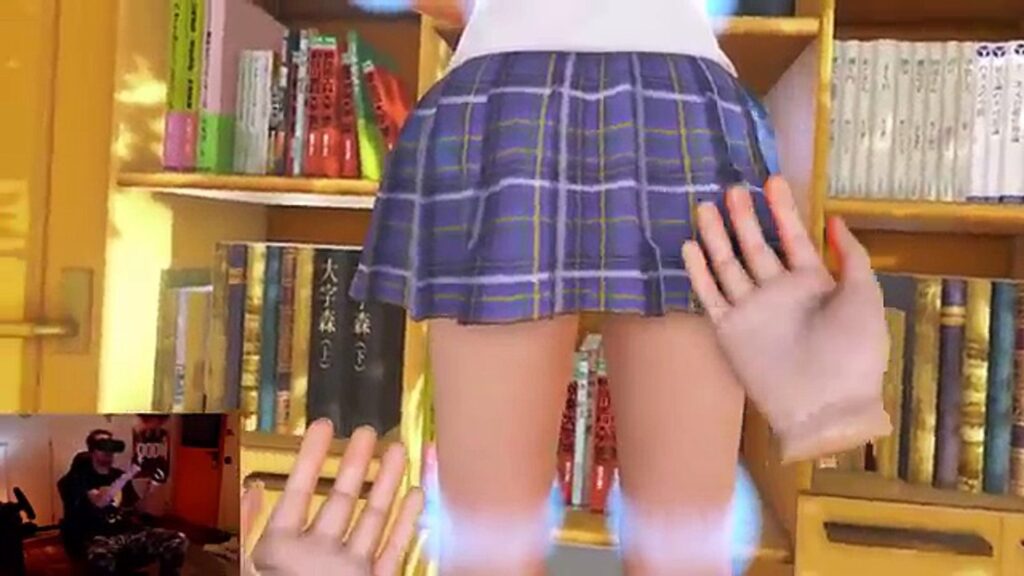 ---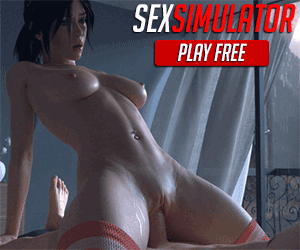 ---
Find horny gamer girls on
FuckBook
---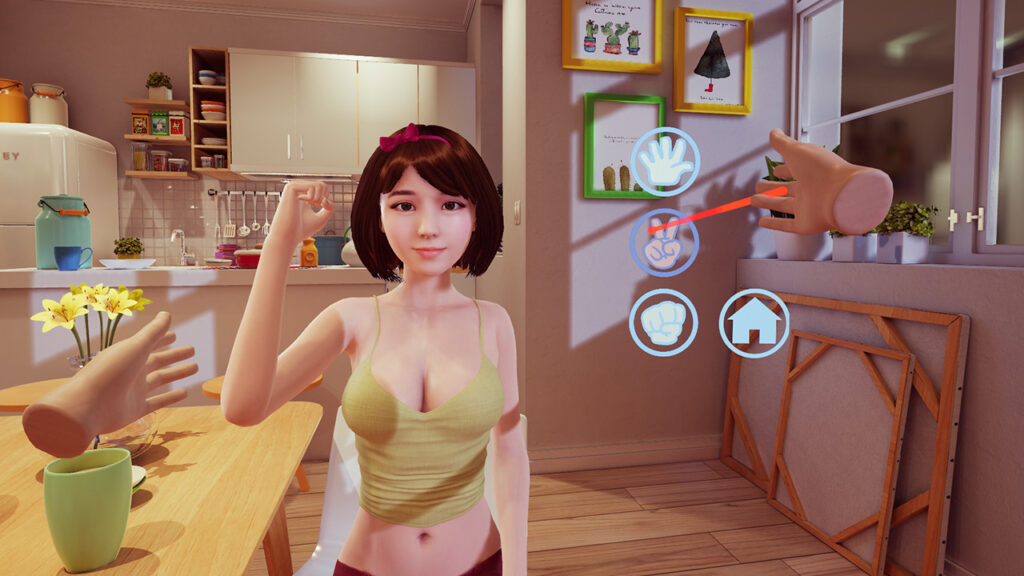 The Virtual Reality…
In terms of virtual reality, VR Kanojo is a big win. Once you snap on the headset of your choice (HTC Vive, Oculus Rift, or Windows Mixed Reality VR headset), get ready, you'll need to slightly adjust to a brand new sexy reality. You might even experience a mild dizziness state upon the initial movements around the room. That's normal. It will pass.
Kanojo moves about the room, you are able to follow her with your VR hands. You can sit next to her, flirt with her, it's all there, really.
VR Kanojo Graphics
In terms of Sakura's artistry, she's undeniably sexy. The soft anime is a constant harbinger of sexual sensations. In other words, you are always drawn to touch and caress, but its not always an option, depending on her mood.
No matter the setting, Sakura remains the focal point with smokey, innocent eyes. She yearns for you, pulls you in, almost taunts that inner beast.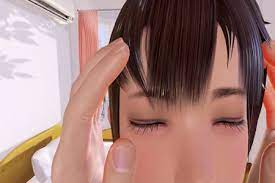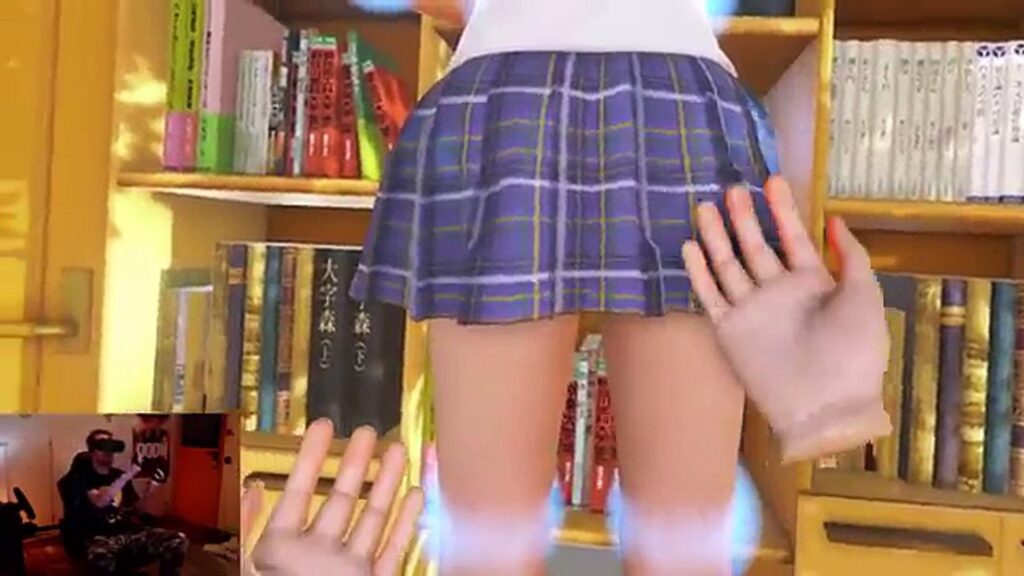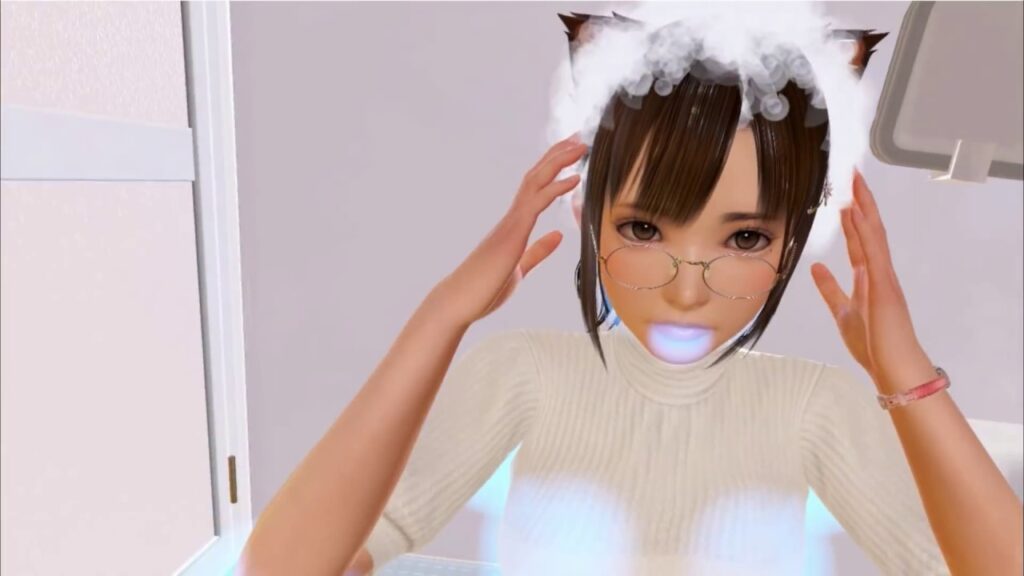 VR Kanjo Steam Cost
This porn game is found on Steam for $49.99.
Conclusion
VR Kanojo is a superior, top virtual reality porn game. Although some rate it lower due to few options in terms of the main character's wardrobe and physical attributes, I believe this adds to the simplification and reality. You don't customize girls in real life.
This is definitely a hot porn game, but it is a bit costly.