What the heck does Steam want from it's adult porn game vendors? That's the major looming question many porn game producers are asking today after Steam banned Holodexxx, a virtual reality porn star game series. This comes on the heels of the porn game Subverse making Steam's top seller list.
Holodexxx's attempts to gain acceptance by Steam's staff haven't been lazy in any sense. Holodexxx, a porn game that utilizes real life porn stars in a virtual reality game world, has spent exorbinant amounts of cash and labor to get on Steam's platform. But unlike other porn games which have been readily accepted by Steam, they've been denied. And seemingly, without any reason whatsoever.
According to a dramatic blog post by Holodexxx, they've done everything under the sun, even producing a PG-13 version.
"We thought that if we submitted multiple applications through Steam, we would be able to suss out their internal rules surrounding 'pornography' and adult content in general,"
"What we do know, is that Steam dislikes depictions of real-life sex workers on Steam, which, frankly, we do not understand."
---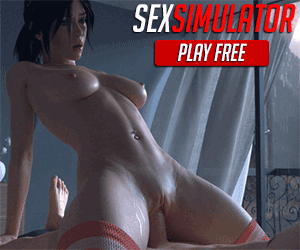 ---
Find horny gamer girls on
FuckBook
---
"There are dozens of games on Steam featuring real life mass murderers, but adult film stars are the real threat." The company decried.
Holodexxx claims they spent extra months attempting to construct the game in a way that works for Steam. But it all to no avail.
"We submitted Home and waited a few weeks," wrote Holodexxx's developers. "After poking Steam via help tickets, our build was reviewed two days later… and banned. The explanation was again, that Steam does not allow 'pornography' on their platform."
They claim these extra efforts have amounted to $20,000 which, seemingly, is cash flushed down a toilet. And so far, the prospect of Holodexxx ever getting on Steam's platform seems rather dismal considering Steam allegedly won't respond to Holodexxx developers.
It would seem to me that Holodexxx makes a reasonable argument. And that's led to a lot of confusion around what Steam actually wants in terms of its adult porn games.
In case you're curious, or don't know much about Holodexxx, feel free to read our Holodexxx review. It is truly a stunning, innovative work of virtual reality porn game art.