Mystwood Manor is a popular adult game. The core theme of the game is to manage a hotel. That sounds boring, of course, but the gameplay is quite hectic. There's a lot going on. In our Mystwood Manor review, we'll break it all down.
Oh, you need to be 18 years of age and older to play this game. You've been served.
What's Mystwood Manor?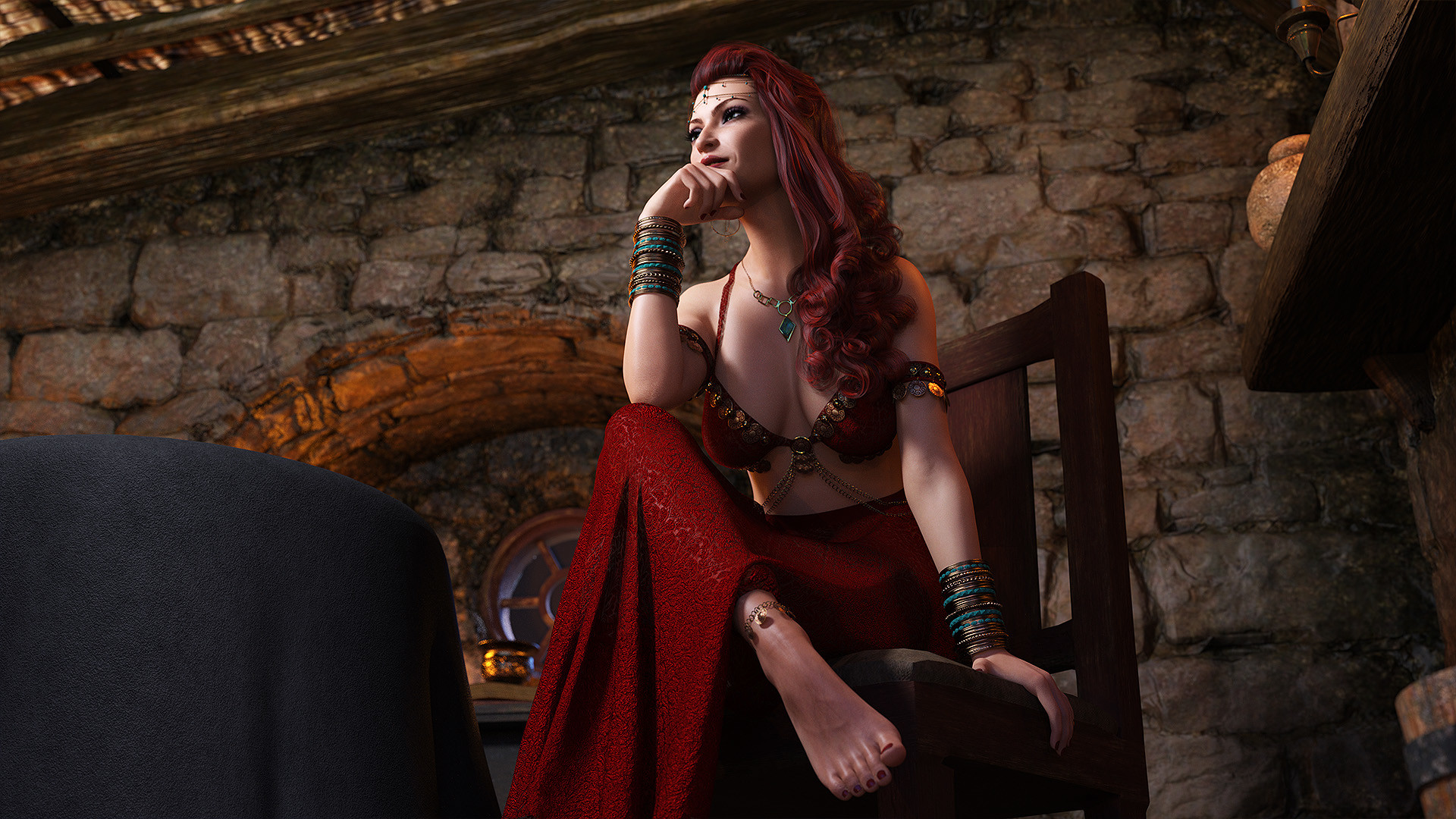 Faerin Games created Mystwood Manor as a follow up to Man of the House. Man of the House got pretty popular and although Mystwood Manor isn't a continuation, it remains Faerin Games follow up action in the way that the company showcases improvements to its art, storylines, and tech.
Mystwood Manor offers pretty tight graphics, however, it's more a story that you follow. So you'll need to enjoy reading (so sorry to some of our "readers").
Your deceased father left you a hotel that's in pretty bad debt. You need to eek out all profits. And this happens through hotel management. The staff, including waiters, must be managed. There is a setting that allows you to only experience the story. This setting essentially turns off the hotel management part. But then its simply a story, which is fine, but makes less sense to review as a whole article.
The story is decent. There, done.
Now, there's an interface for managing the game. It shows you your employees and structure.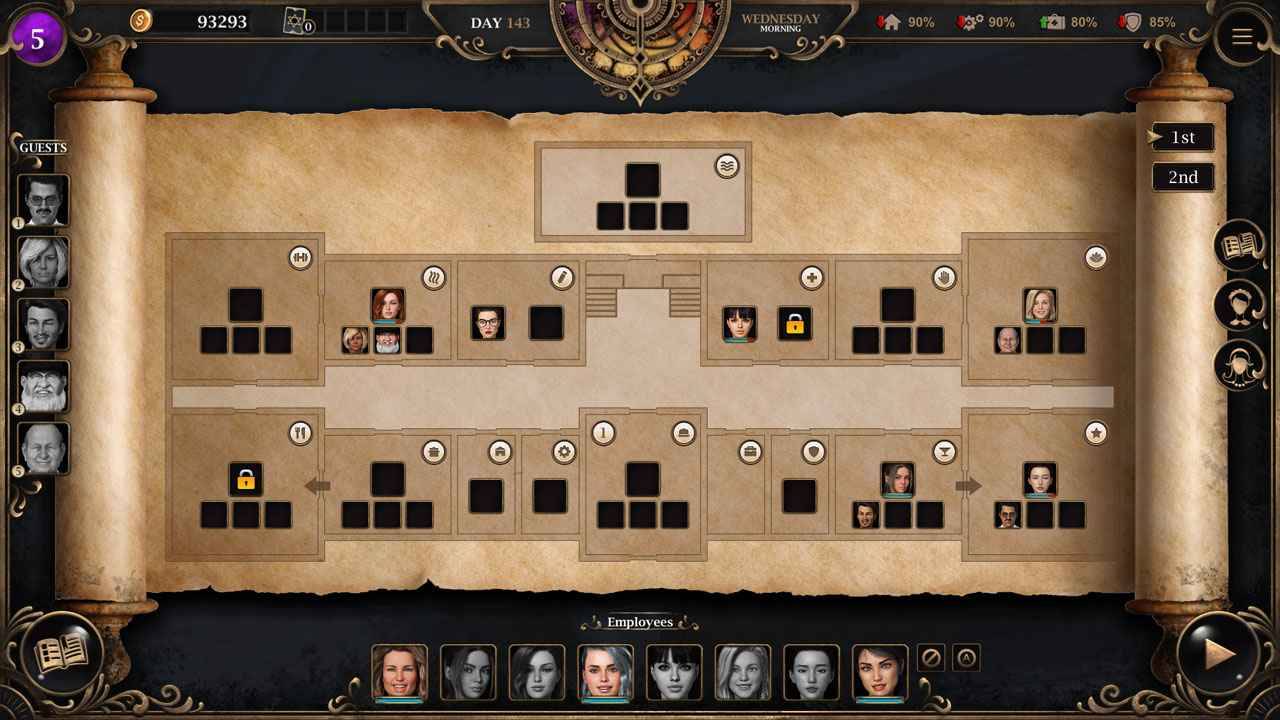 You'll need to hire new staff. You'll renovate the property and make it more appealing to guests. There are star rating associated with all of these activities.
But the central, or most critical gameplay, comes in making sure you assign appropriate staff to jobs. This may seem simple at first, however, each character associates with an energy bar. If that energy bar runs low, well, you got troubles. Your staff needs rest and food.
The hotel's health is measured in a rating system using the following categories:
Health
Security
Maintenance
Housekeeping
Those are all rather obvious needs for a hotel even if you don't know much about hotel management (and you likely don't).
The dialogue is pretty good, enough to keep the story going for you. It's all overdone in a flirtatious way and that's OK, because in playing Mystwood Manor, one has to have a palette for the shallower things in life.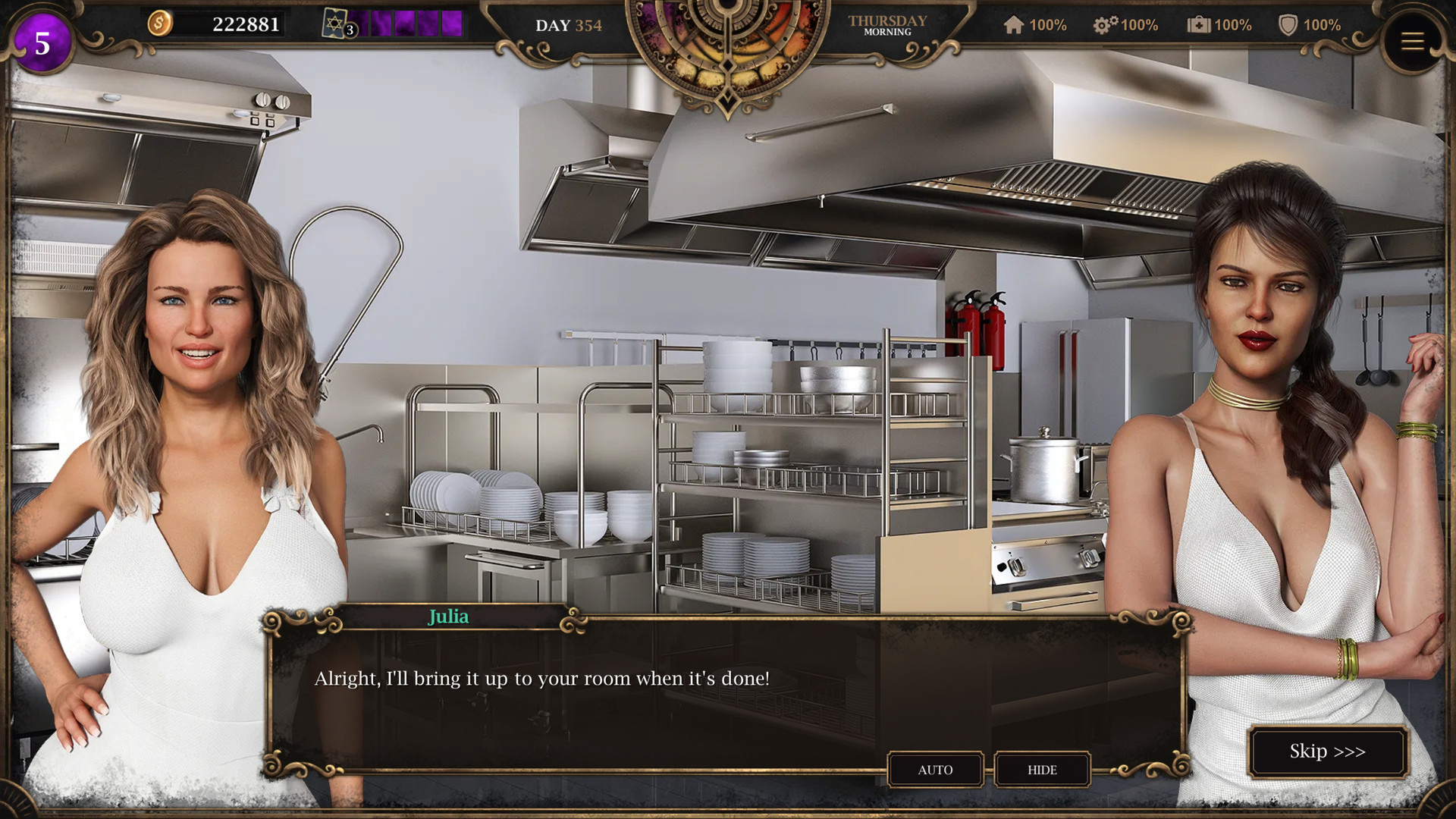 What About Graphics?
Mystwood Manor graphics support a realism theme. The characters all represent near perfection, depending on your desires. These characters offer perfect skin and physiques.
The artwork jumps from the screen with energy. Clearly, the artists looked to create a near constant seductive appeal. It works. There's a classy elegance to it all.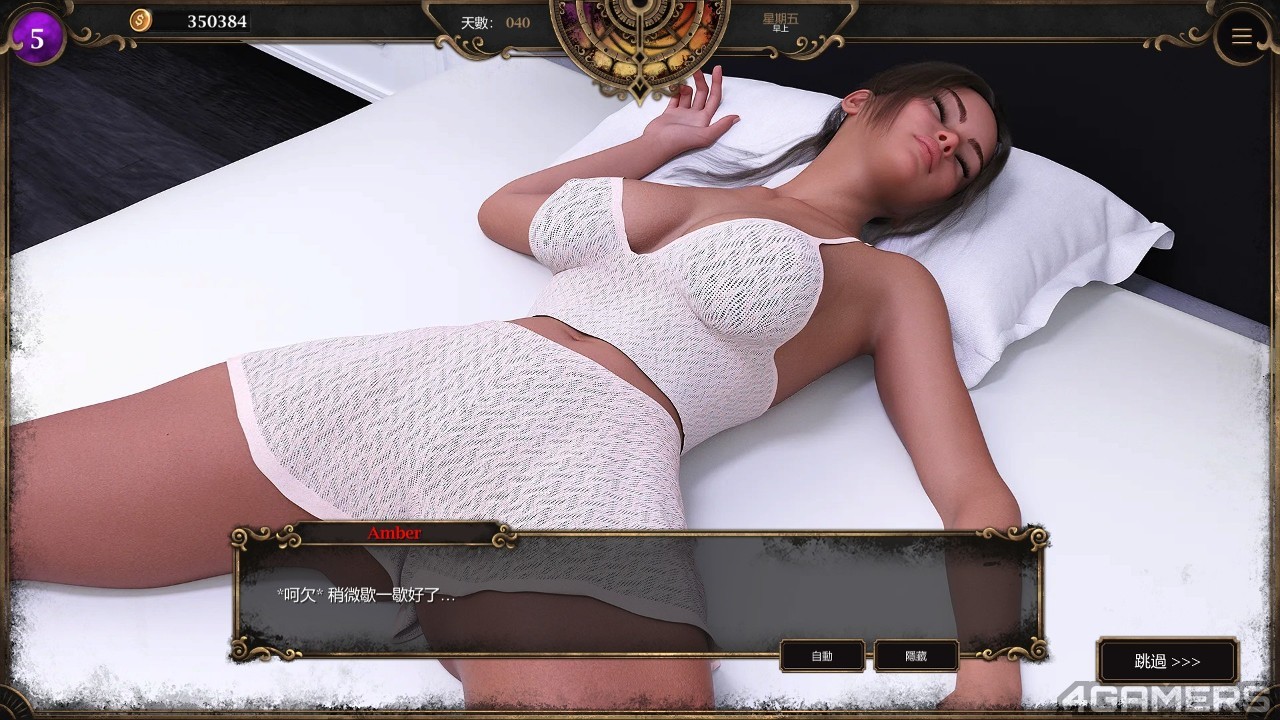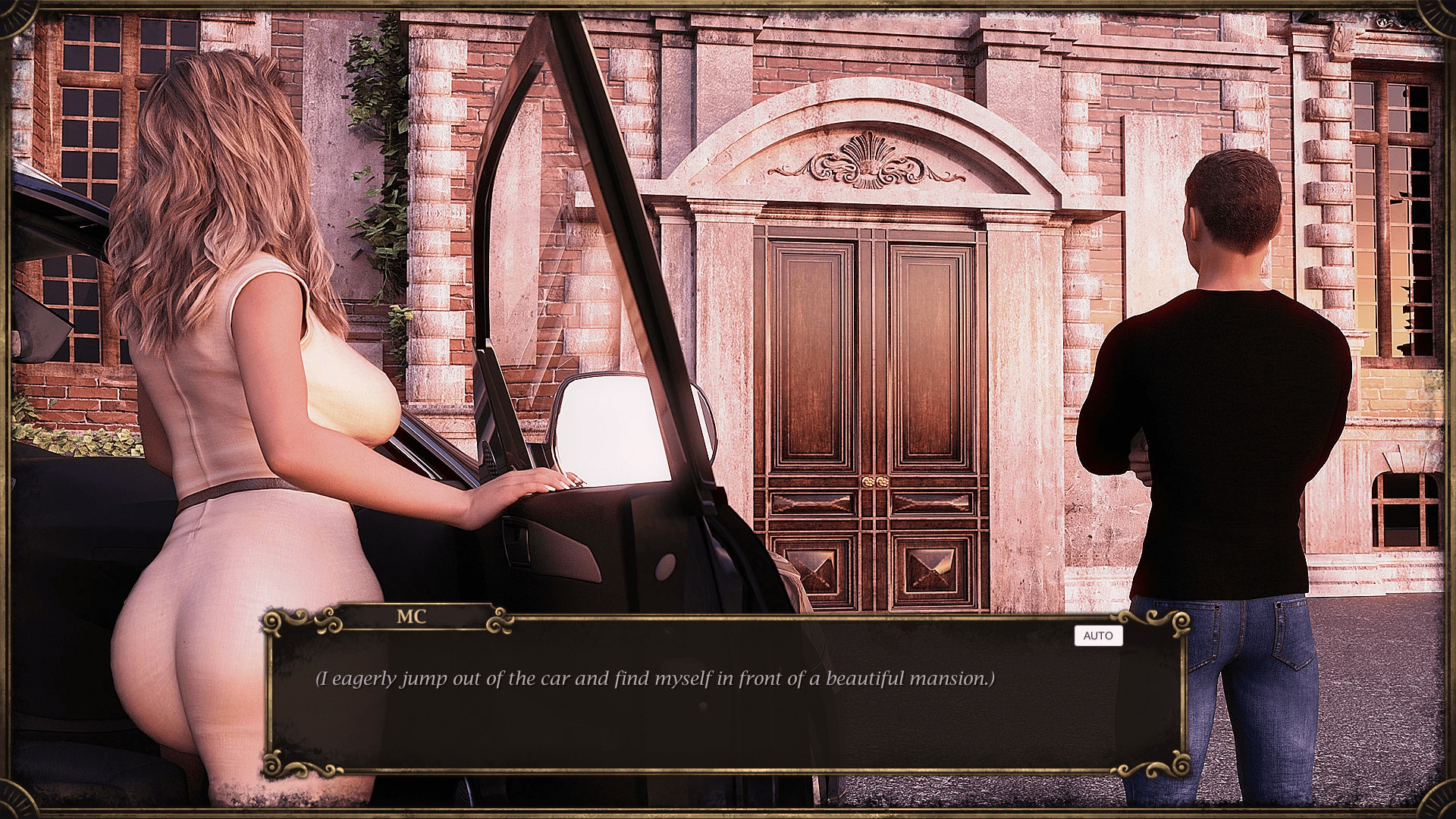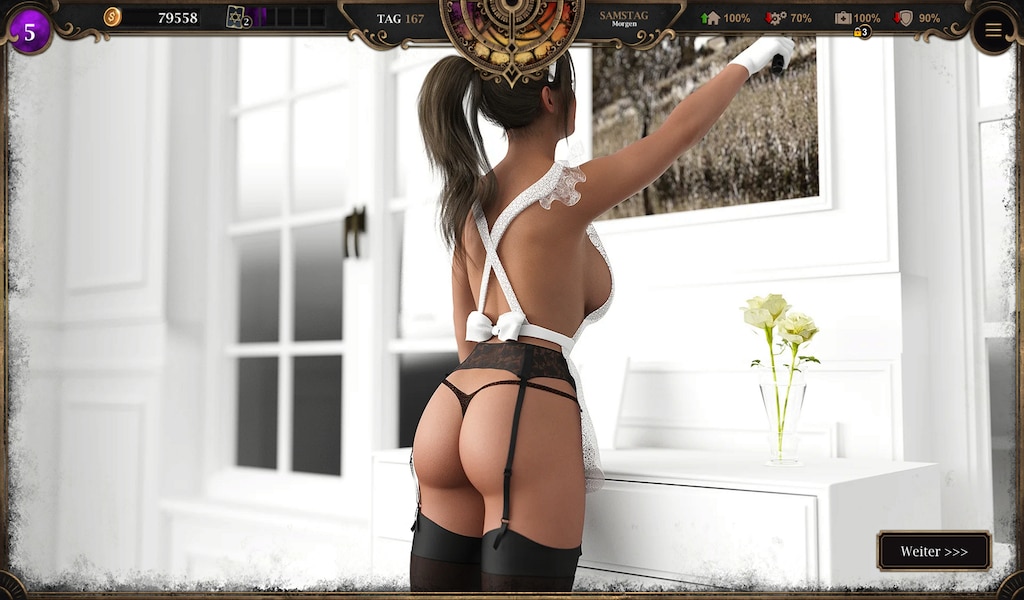 Overall, Mystwood Manor is an adult themed hotel management simulation. It has a good story supported by pretty intense graphics. The overall vibes are modern, classy, and suburban. While you can turn off the gameplay portion and just go with the story, most people enjoy fixing up the hotel and experiencing the dialogue and graphics as part of that entire play. But you do you.