Welcome to our Summertime Saga review where we take a closer look at a top porn game. With all the buzz about Summertime Saga, we ask the question, is this porn game any good?
Given that there are more and more porn games entering the space weekly, it can be tough to separate the good from the bad. But we aim to please with our porn game reviews.
So let's get started with this Summertime Saga review and see if this game lives up to it's hype.
Summertime Saga Review: Let's Get Going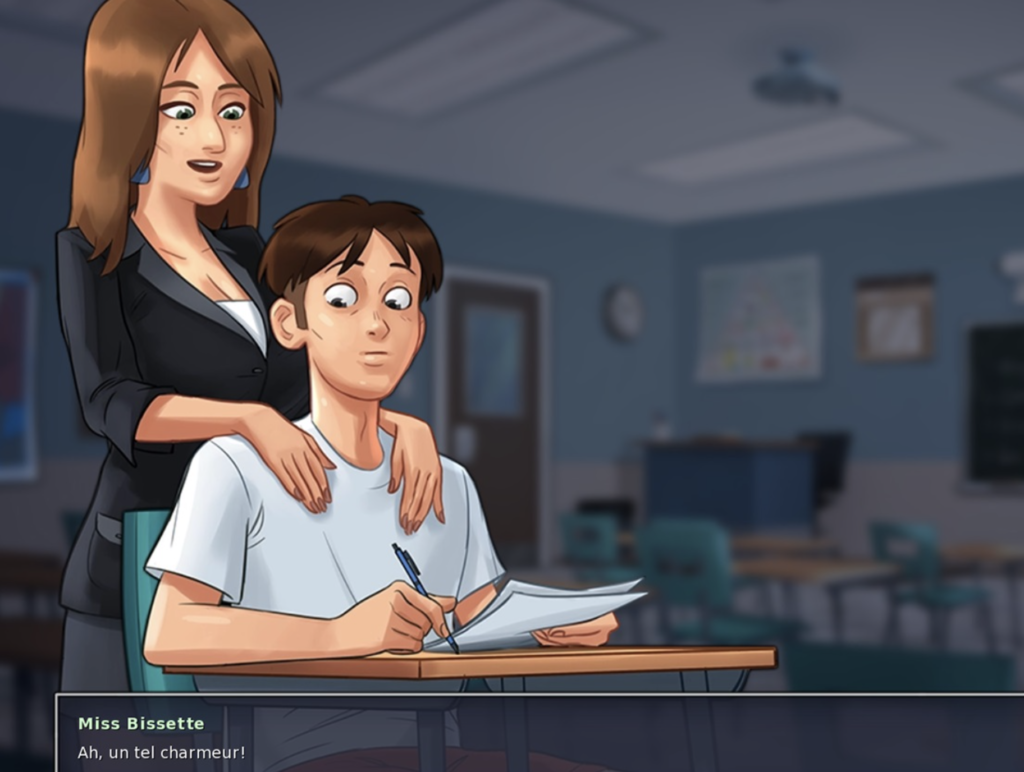 Summertime Saga is a dating simulation game based on a college bro living in a medium sized, middle America town.
There's a simplicity to Summertime Saga that's ideal for those who want dating simulation without complexities in interface or plot. The narrations run along the bottom as you can see from our above Summertime Saga screenshot.
Summertime Saga is a Patreon funded porn game.
You'll navigate a town map to get around. Don't worry, the Summertime Saga town map isn't a complex undertaking.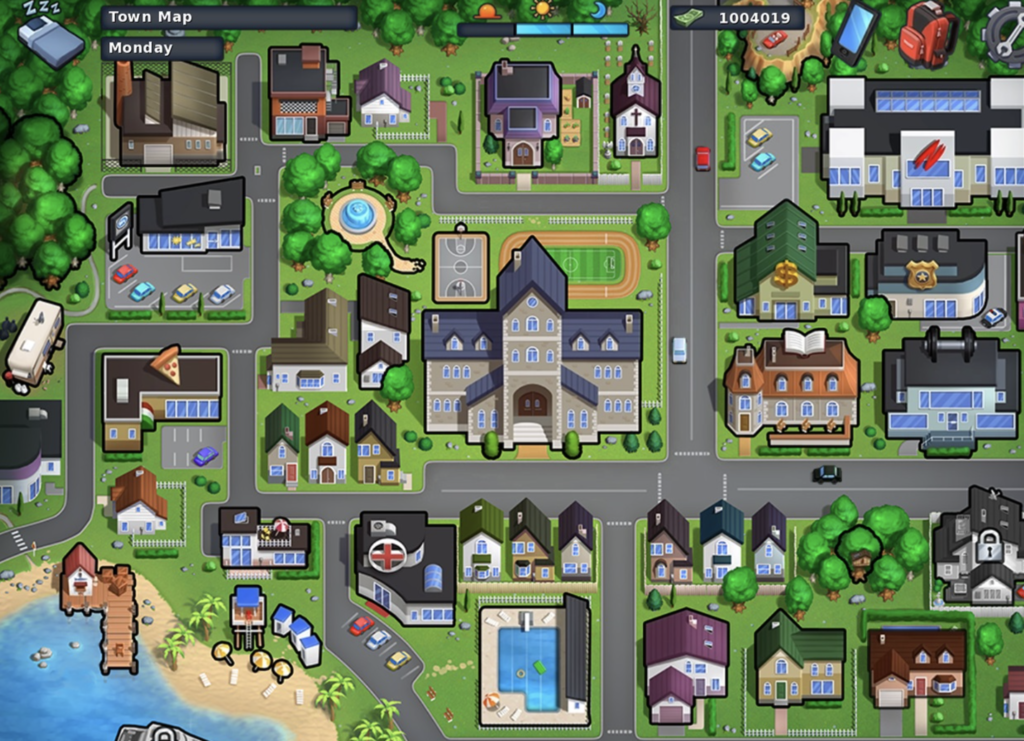 So what's Summertime Saga about?
You live in middle America. You've just began your college days. But suddenly, your dad dies and you are wrapped in grief and bewilderment. You don't know how his death occurred which infuses the mystery aspect into Summertime Saga. What you do understand is that your dad owed some bad guys cash. You suspect this issue led to your dad's demise.
But you also have to wonder if these same bad guys will eventually come for you? And that's stressful stuff.
You interact with the residents of this town, which often amounts to super hot college professors and college classmates. In fact, there are near 70 characters to meet, greet, and well…
Content is updated and added weekly. There are mini-games within the bigger game, which amounts to ways to win rewards.
There are tons of fetishes represented in Summertime Saga, including:
BDSM
Group Sex
MILF (because, of course)
Bodybuilder Girls
Trans
Sex Toys
Spanking
Gloryholes
Librarian Hotties
Exhibitionism
Monster Girls
Public Sex
You'll find most popular kinks at play and a decent amount of often underrepresented kinks.
How Much Does Summertime Saga Cost?
You can find Summertime Saga prices on its Patreon Page.
---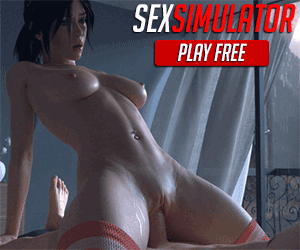 ---
Find horny gamer girls on
FuckBook
---

Summertime Saga Graphics, Screenshots
Summertime Saga graphics are outstanding, fun, and energetic. Some of these toons pop from the screen. There's a lot of time and energy dedicated to the facial expressions of each character which often flirt, but at times, display a sexual angst.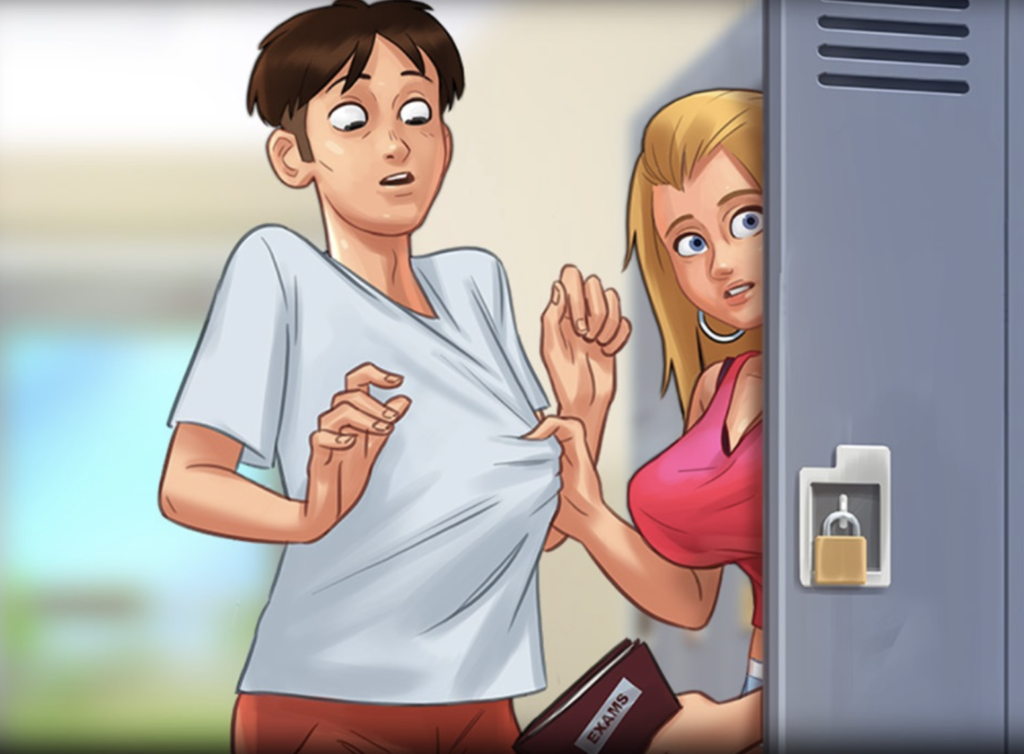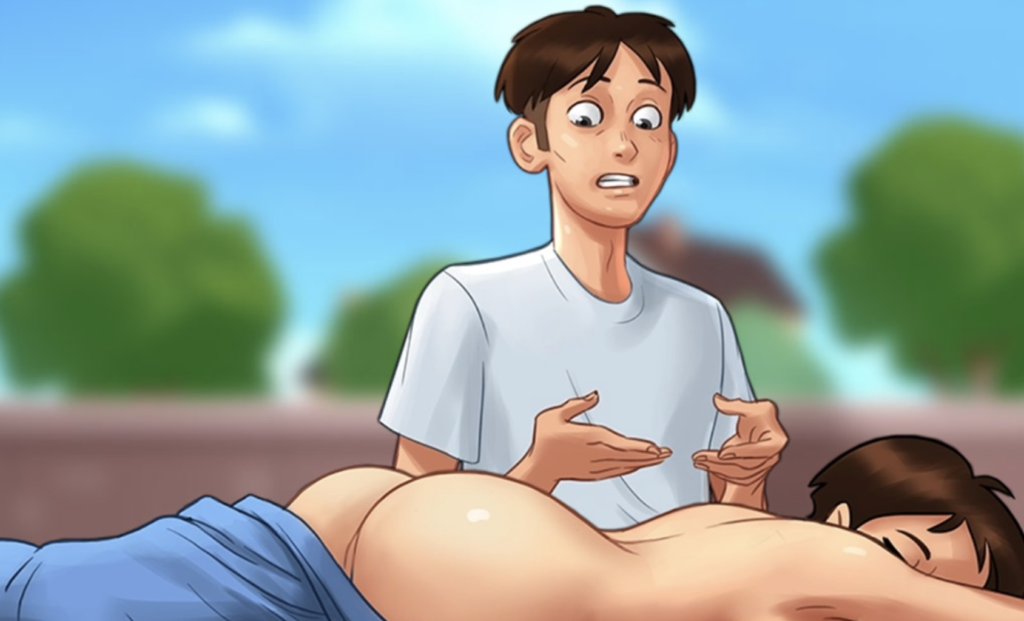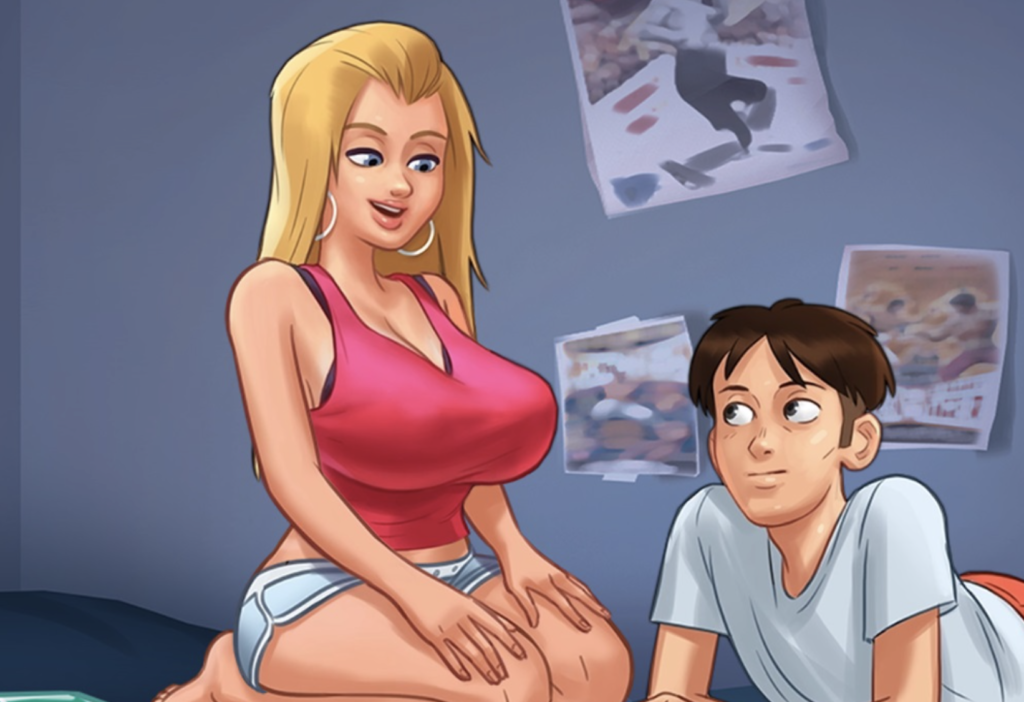 Using eyepopping color palets and vivacious curves, much of the focus ends up in the characters' eyes which tend to reveal their sexual dispositions. Its a lot of energy to handle.
Ending Thoughts
Summertime Saga is a fun, lively porn game that's more of a dating simulation. You'll consistently find yourself in situations with super hot toon girls. The captions create an environment of sexy erotic liasons. Summertime Saga cost you, but it can be worth the spend if you enjoy high-quality dating simulation porn games.