A new patch realeased this week is expected to curtail a few more Cyberpunk 2077 bugs. The updated aims to fix bugs within the recent 1.22 patch.
In this case, the bug fixes target quest progression problems, but other issues, such as platform crashes, are attended to as well. A full list of fixes are available on Cyperpunk 2077's patch notes.
One of the major fixes is found in the "various issues related to clipping in NPCs' clothes." This should make more than a few gamers happy.
Cyberpunk 2077's opening launch was near a disaster with bugs riddling the system, taunting excited gamers all along the way. The unstable environment led many to condemn Cyberpunk 2077's launch phase, thereinbye harming sales.
The new patch is a continued aim at reducing crashes.
There were also a number of fixes aimed at the user experience beyond system crashing. Previously, in Gig: Until Death Do Us Part, players weren't able to acccess the elevator. That's updated. In the Epistrophy, if you didn't follow the drone and instead ran inside of a control room, you got trapped.
---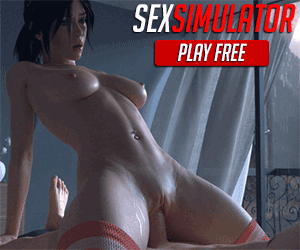 ---
Find horny gamer girls on
FuckBook
---
In Down on the Street, Takemura would get trapped inside the Japantown Docks. That's no good. If you've never encountered this scenario, you never will given the update. But if you've gotten beyond this point, Takemura will teleport to Wakako's parlor. So all is good in the hood, friends.
In Riders on the Storm, if you incidentally interacted with the maintenance panel, you couldn't use your weapons. That's fixed.
There were also a number of PlayStation 5 and Xbox One optimizations.
All in all, Cyberpunk 2077's 1.22 patch update is a big one. It should help vastly help improve user experiences from a number of different levels.
Cyberpunk 2077's lavish sex scenes continues to rule the Internet, but it's buggy system has long haunted it's debut. Ongoing patches serve to instill confidence in the system and likely help recruit some of the previously apprehensive.