Everyday, XXX Games updates our porn game library with new free games. Most of them are good, some are great, and yeah, we get some duds. Crap happens. So we try to select the best porn games we update with and showcases them each week. Try a few of our latest porn games and leave them ratings and comments so that other users know what's up.
This week and month's theme seems to be pretty heavy on the dark, fetish, power type stuff. So if you're into that, you're definitely in luck.
Big Bad Principal

As the new principal at a university, you're taking advantage of all your new perks, which really means you're manipulating and banging hot sorority girls and sexy professors. There is no limit to how much of a dirty dog you can be when sex is on the line.
You're the worst possible person to have any sort of power. Yet here you are, shady as all heck, in charge of a higher-education university. How shall we grade your efforts on getting laid?
Haven's Port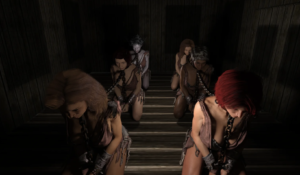 Sometimes, a picture is worth a 1,000 dark words. In Haven's Port, you subject yourself to the ultimate dark XXX gaming experience.
When pirates take over your city, you are thrust into sexual slavery. But here's the rub, as a sexy girl, you've always fantasized about being a submissive. So in many ways, you're secretly happey for the takeover and willingly going along with all the pirates' kinky fetishes.
There is no happy ending in Haven's Port, but there is a lot of BDSM, bondage, and extreme fetishes to play out. And that alone maybe a happy thing for you.
Only one way to find out…
---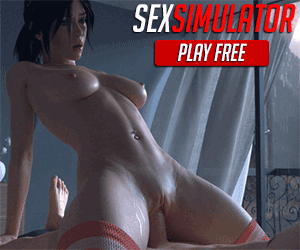 ---
Find horny gamer girls on
FuckBook
---
Name That Pornstar
Probably our most simple recent XXX game. Name That Pornstar allows you to guess who pornstars are by showing you their pictures and leaving you multiple choice guesses.
Nothing complex at all. Make a selection, win points, see how you fare. Name That Pornstar is more a game meant for those who enjoy watching classic or popular porn movies. Test your pornstar accumen today.
Dinner At Your Boss's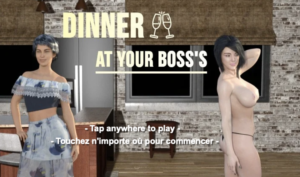 At work, your hot female boss says she'd like to meet you at her house for dinner. You assume its a work related meeting, but when you arrive, a sexy, nude girl is also in the room flanking your boss.
What the heck is going on?
Play out some of your deepest sexual fantasies to incredibly hot graphics and a compelling erotic storyline. There was a lot of thought put into Dinner At Your Boss's. Take advantage and play this porn game for free.
XXXivilization
Ever wanted a huge dong and a load full of …. POWER (get your mind out of the gutter, you freak). Play XXXivilization and inherit the body you desire while assuming the position as a newly annointed tribal leader. In this primative land, you assert your dominance over the tribe in any way you deem nessecary. Yeah, I'm pretty confident you see where this is going.
Easy and free porn game to play.
Always check in with XXX Games every day and play our most recent daily porn game updates.