Hentai Pros is a massive online aggregator of hentai, anime, and general toon porn content. It's a well-known and trusted brand. But it's also expensive, hence why we created this Hentai Pros review.
In short, Hentai Pros isn't for everyone. Let's look at the basics.
Hentai Pros Review – The Basics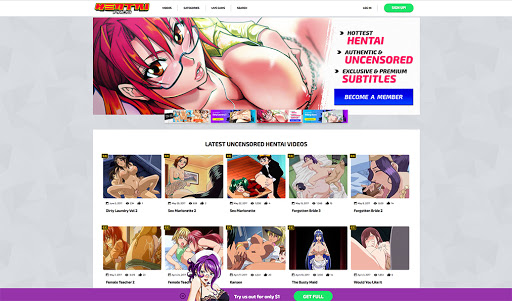 Hentai Pros has a simple mission and use: Provide hentai porn content that's uncensored and viewed outside of the Japanese network. In Hentai Pros, we find older, unique, and exclusive hentai porn content.
Hentai Pros is really a platform for those folks who truly love hentai and anime porn. If you use Hentai Pros, you're beyond the browsing, curious stage, you're a connoisseur.
Hentai Pros does not produce hentai pornos. Rather, it licenses for use Japanese hentai porn content typically only viewed in Japan. And it features uncensored versions. This is how Hentai Pros leverages an exclusive content label. You can't typically find this stuff just floating about on the Internet, or if you do, it's highly censored.
Additionally, you'll find that much of Hentai Pros content utilizes subtitles. That's a big deal considering the content is Japanese by default. Do you speak Japanese? I thought not.
There are many full-length hentai porn movies, including over 100 that are in full HD and last more than 30 minutes.
The Bummers
Unless you have a VIP membership, you can't download squat. While that might not seem like a big deal, you'll need to keep your basic membership going in order to view your favorite stuff.
---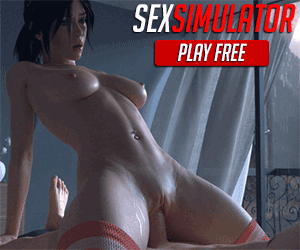 ---
Find horny gamer girls on
FuckBook
---
Also, you're a slave to Hentai Pros server speed and your ISP connection speed. Connection speeds are rarely an issue these days, but I'm pointing it out for relevance. VIP memberships add $10 to your monthly.
Hentai Pros Membership Pricing
Hentai Prose membership pricing is pretty steep. But you can try it out on a two-day trial membership for $1.00. That recurs at $39.99 monthly. You can't download games with this trial.

To be honest, the trial pricing is odd because if you skip the trial, your monthly Hentai Pros membership pricing is $29.99, a full $10 less.
You can also do 3-month payments of $59.99 or annual payments of $119.99. Clearly, the annual Hentai Pros membership price is the best deal, you just need to know you will get use out of it over the long haul.
You can use some Cryptocurrencies to pay for Hentai Pros memberships if you're so inclined.
Conclusion
Hentai Pros is a good source of exclusive, uncensored Japanese hentai porn content. But it is pricey. If you want to both download and stream, you'll need to pay near $40 a month. If you're a serious hentai porn viewer, Hentai Pros may be right for you. But if you're more casual, stick with our free porn game library and you'll probably get your fill of hentai.