Long before the metaverse gained notoriety, there was Booty Farm; a place you could buy and sell virtual property while surrounded by hot farmer women. Maybe I'm being a bit dramatic with my opening, but you get the point.
Booty Farm is a popular porn game that's in need a solid review. So welcome to our Booty Farm review, right on cue.
Booty Farm Review – What's Going On?
Booty Farm is a porn game that's somewhat structured like FarmVille. I mean, the content is a far cry from FarmVille, but we surmise maybe that's where they derived the idea for Booty Farm.
Booty Farm uses hentai graphics and visual erotica to move you through the game. While Booty Farm features sexual images, it doesn't not feature sexual acts. This is an important distinction, of course.
Booty Farm uses it's own tokens which allow you to buy goods and hopefully, build a bigger and better farm. Booty Farm is free, but it will encourage you to pay for more expedited game play. Most people don't spend their own money, though.
Booty Farm is an erotic farming simulation. Which means it's a dating simulator at its very core. The dating simulation takes place through the farming environment. That said, you need not love farming to have a good time.
You'll perform more simple farming chores, such as planting crops and tending to animals and then turning all of that into viable product. You sell your farming goods to the ladies of the town. You'll earn the game's gold, or currency.
When you sell product to a woman, you then enter into a dating simulation dialogue. This is where the Booty Farm experience heats up.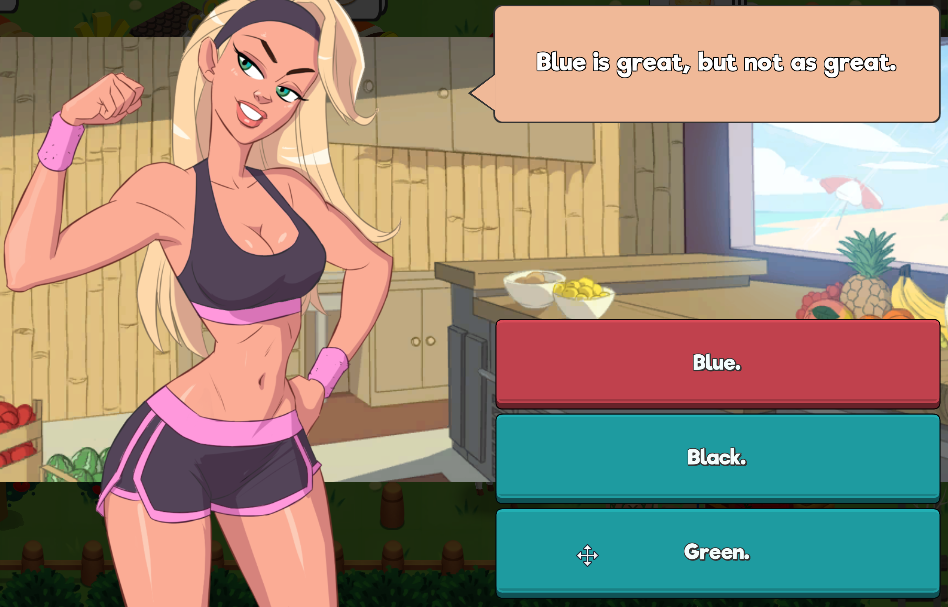 ---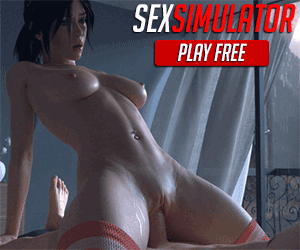 ---
Find horny gamer girls on
FuckBook
---
As you can see, Booty Farm's interface is far from complex using big colorful buttons featuring simple action items. The game wants you to progress without stress. In the above dialogue box, the girl ask you a question and you have three response options. Now, her personality drives the results you get. If she's looking for a funny dude, and you fail to choose those responses, you may screw up your simulated date. There are cases of the dialogues repeating, so you often get an opportunity at redemption.
Here's a better example of a dialogue box where the farmer girl is looking for a more specific answer.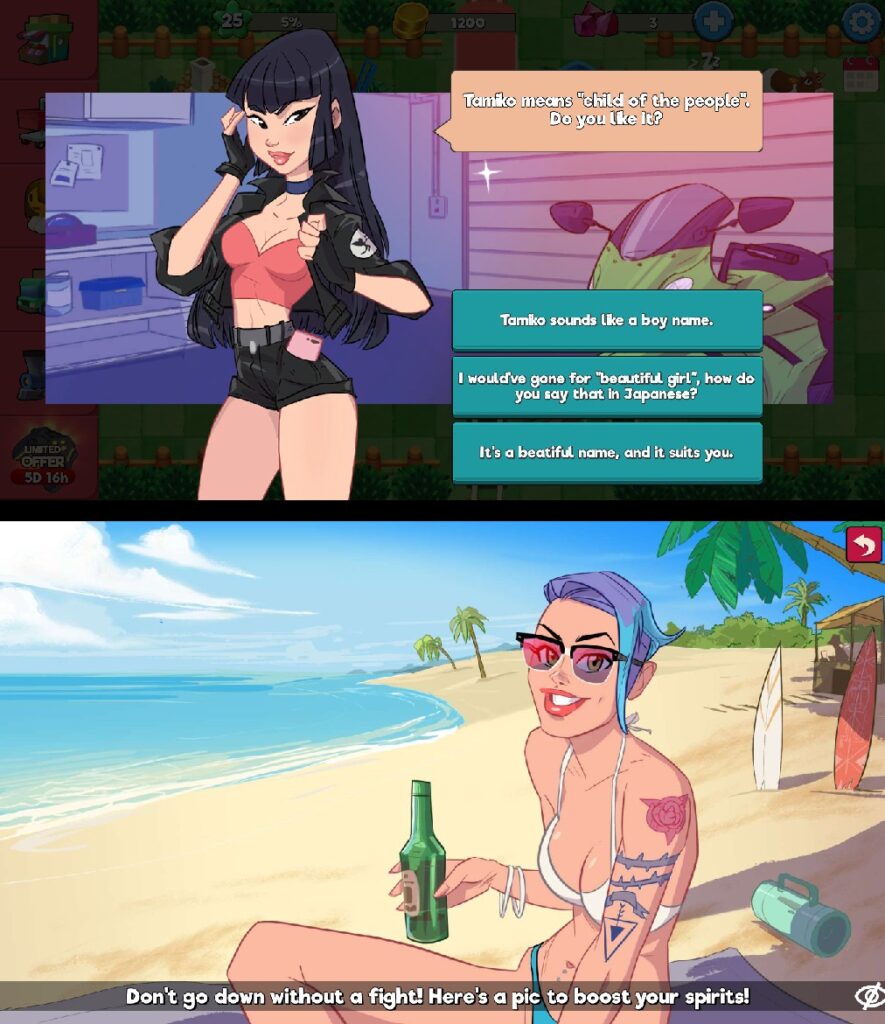 Here's more of the Booty Farm interface I'm talking about: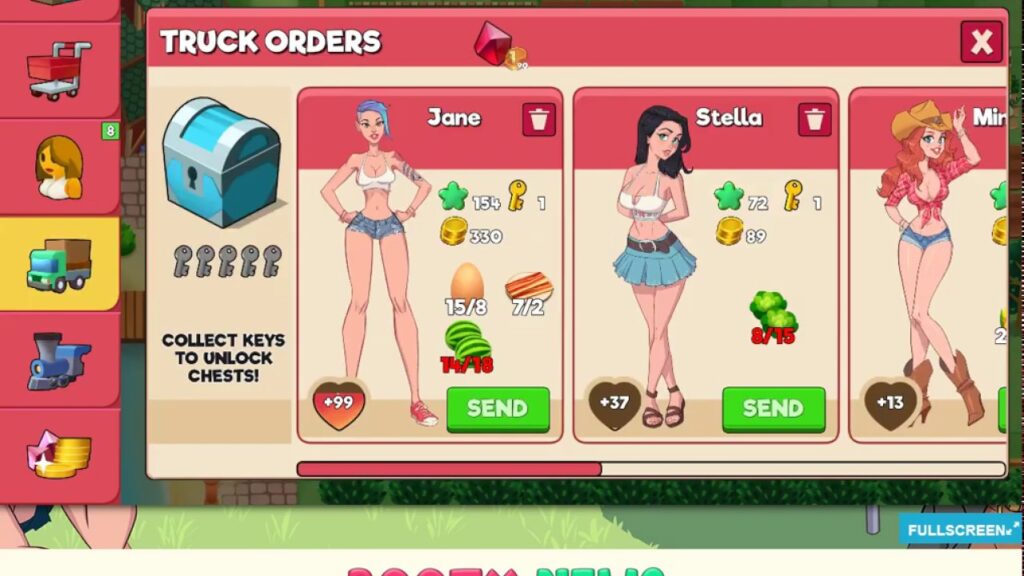 There are 13 farmer girls featured in Booty Farm. All the girls have unique personalities which is what you would expect from a dating simulation. You'll need to unlock the girls' photos. Each girl has about 10 photos worth unlocking. To get nude pics, you need to shell out in-game currency or your own cash. There's no reason to use your own real money if you are patient.
Conclusion
Booty Farm is a fun dating simulation with erotic attributes. It's not that hardcore, but more flirtatious and erotic. Booty Farm is a free porn game but the option to pay for expedited experiences exist.