Furry Beach Club is the ultimate sexy resort vacation. You'll mingle and flirt with a number of sexy furry characters. The flirting, if done well, can lead to some pretty explosive furry sex scenes.
Ripe with solid graphics and a shallow party plotline, Furry Beach Club offers gamers a fun, sexy experience in the anthropomorphic genre.
About Furry Beach Club
Furry Beach Club is one of our top furry porn games. As a part of a resort vacation, you'll hang out with furry partiers and hope to get laid. There's nothing complex in the plot to discuss, rather, you'll chat and flirt and hope these efforts lead to furry sex experiences.
Furry Beach Club is lively, fun, and easy to play. Its intentional dismissal of dramatic strategy helps you focus on your flirting and social skills.
The Sexy Furry Porn Lineup
Furry Beach Club's line up of sexy furry singles is the heart of this porn game's experience. The anthropomorphic details merge fluidly with humanistic qualities. You get the cheery, Disney eyes, coexisting with voluptuous female sexy curves.
The designers do a great job holding the line of anime while not making the experience feel too much like a "toon journey."
Here are a few of the more prominent and notable Furry Beach Club characters.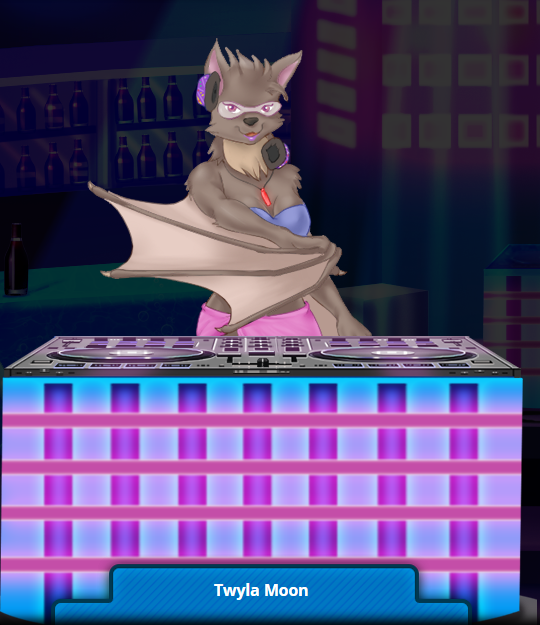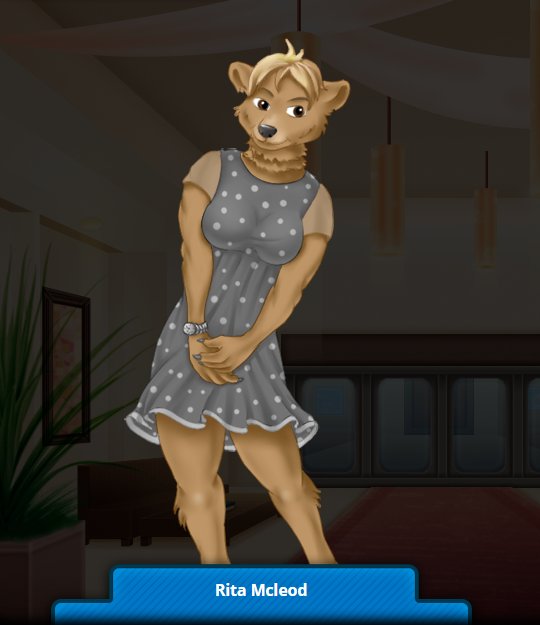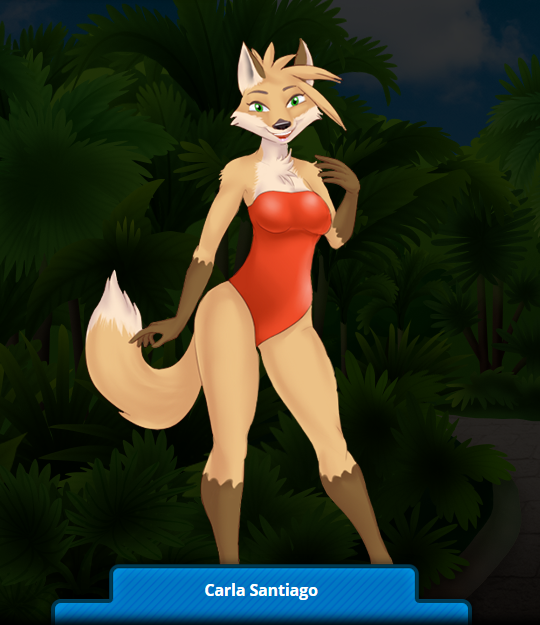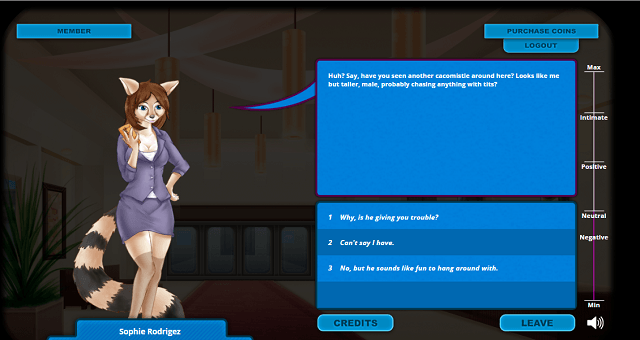 All of the characters are consistently hippy. Carla Santiago has male influences throughout her legs. She appears strong and projects a dominant persuasion. All Furry Beach Club characters portray sexualized figures, so there is no doubt what's at stake whenever you interact with any of these furry characters.
In other words, Furry Beach Club characters are built to fuck. The question is, do you have the wits to impress and lure them into your arms?
If so, you'll need to work the Furry Beach Club and all its bars and party decks in order to score furry sex.
Parties and Nightlife
We know who at least some of Furry Beach Club's girls are, now it's time to figure out how we meet them.
Furry Beach Club is one of the more social porn games you'll find. It's all about the extrovert experience. You'll need to meet furry porn characters and chat with them. You need to 'hit it off,' for lack of a better term.
In Furry Beach Club, the game emulates a real-life party scene, just sans the traditional boring human girls.
Here's what to expect from Furry Beach Club's active nightlife.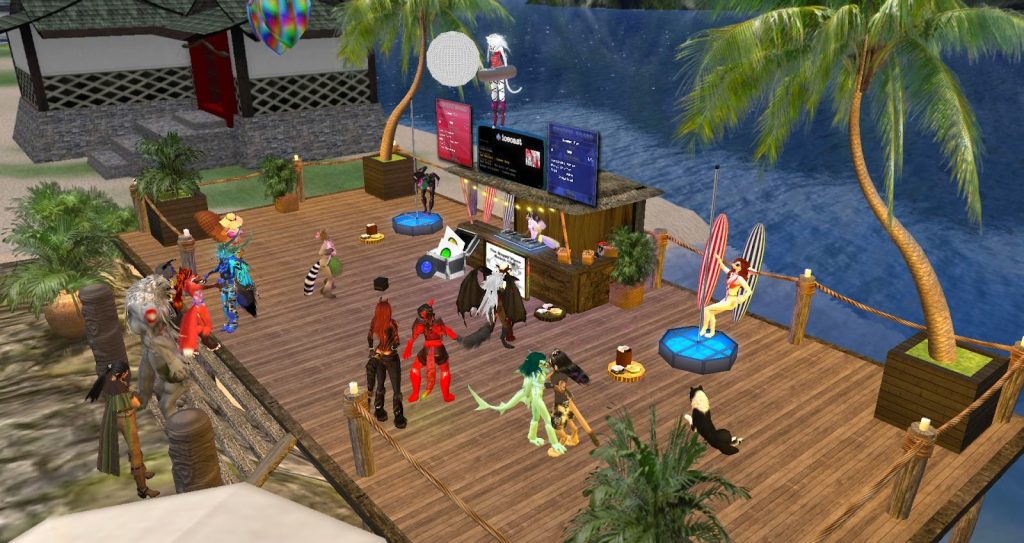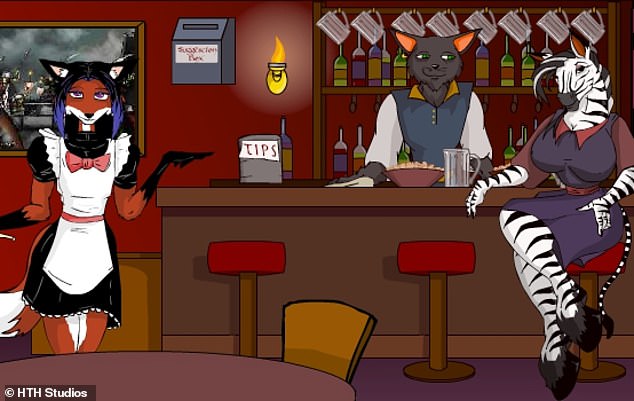 It seems like a normal resort life, right? Well, with the exception of sexy furry girls, of course.
The Furry Beach Club is a nice, high-end experience. You might deal with animal-esq characters, but you must maintain a sense of class and sophistication to impress.
Furry Beach Club Sex Scenes
Let's be honest, Furry Beach Club is a porn game. That means most of you are signing up for furry sex.
The good news is, Furry Beach Club provides a lot of furry sex opportunities throughout your stay at the resort.
You'll be a furry character yourself, dominant and incredibly well-hung. The sex scenes focus on drawing attention to your enormous dick penetrating your lay.
To help keep the focus on the cock, the designers often shade the dick a primary, unique color.
Public sex is often the norm, but you can make use of your hotel room.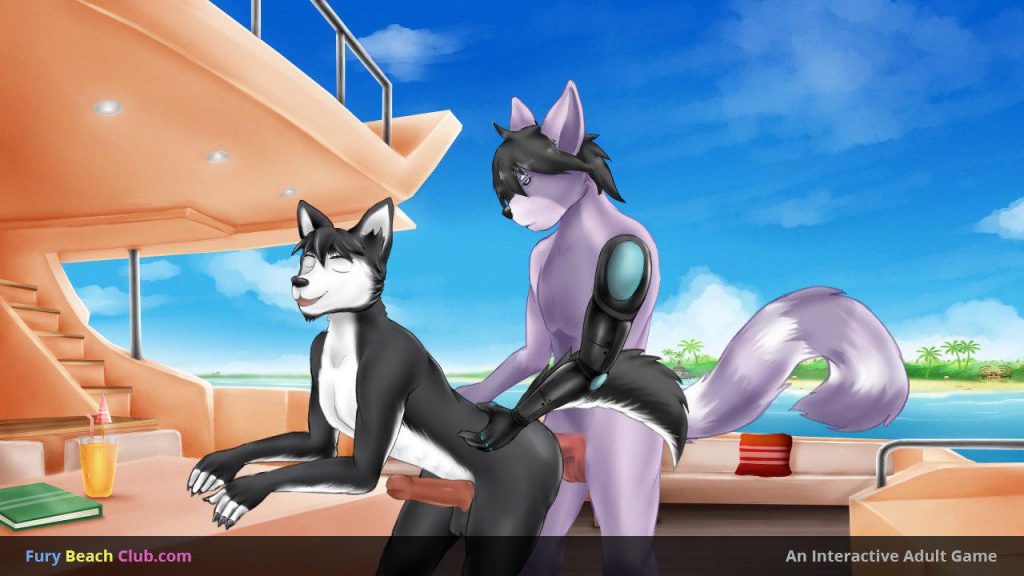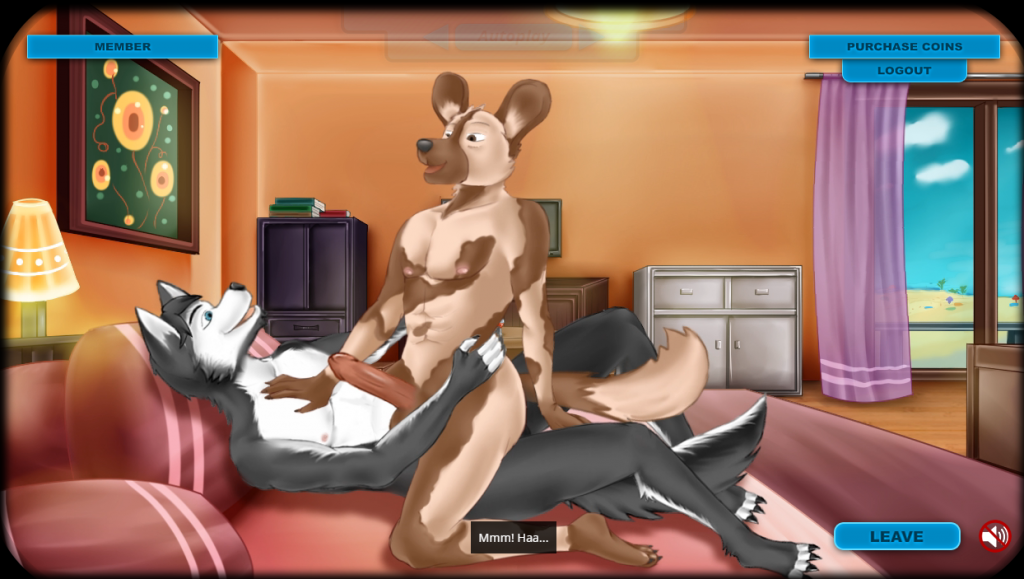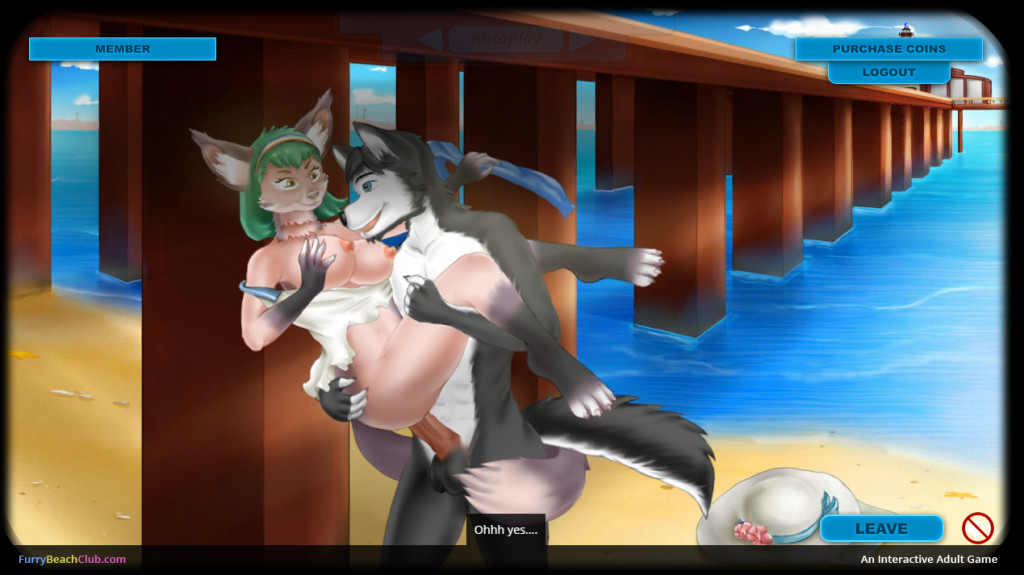 The sex scenes pop off the screen by way of dramatic shading and eye-popping Caribbean color schemes. The furry characters feel like visitors with their browns and greys, which gives a deeper sense of random vacation sex.
Conclusion
Furry Beach Club utilizes eye-popping hentai graphics alongside a super fun plotline. This is a very social game, you must enjoy flirting with other characters as a way to score sex.
The Furry Beach Resort sex scenes are worth the dialogue time investment.
Overall, it's a fun porn game.
Play Furry Beach Club or choose from one of our many free mobile porn games.