Dungeon Tail is a fun and sexy furry porn game that offers porn gamers some intense, anime sex that impresses. If you enjoy anime porn games, Dungeon Tail is right up your perverted alley.
Created by OmegaZone, Dungeon Tail places the gamer in a magical world that's both enigmatic and sultry. Eye-popping graphics that feature sexy, anthropomorphic characters keep you focused and hype throughout.
About Dungeon Tail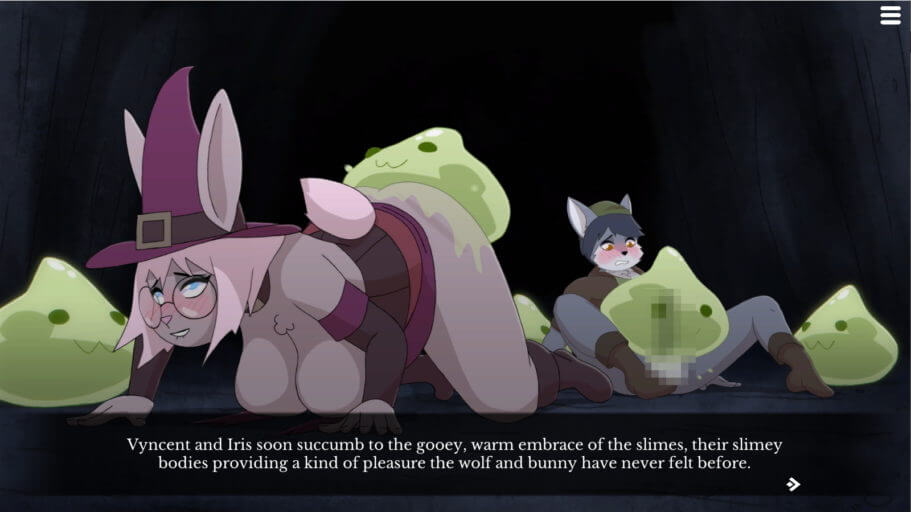 Imagine a mystical world of caves and dungeons. As students of the prestigious Dungeon Delver Academy, Iris and Vyncent are tasked with discovering and exploring spellbinding caves.
Iris is a busty cat who's main human feature, her breast, flop from the screen in the most enticing of ways. Her counterpart, Vyncent, is a muscle-bound feline character who often appears sexually imposing.
The porn game is strong in Dungeon Tail, as these two characters consistently find themselves participating in massive orgies. Dungeon Tail is always suggestive as it's baseline, and outright racy and pornographic when it's running hot. In other words, the sex in Dungeon Tail is more than erotic, it's obscene. And that's a good thing because the #1 porn gamer complaint with any new game is that it's too soft.
Dungeon Tail is a furry porn game-winner that rises to the occasion. It doesn't back down from hardcore furry sex scenes. Many of the monsters are sexually suggestive from the start donning tentacles. And the voyeur theme with gang bangs is difficult to ignore.
Dungeon Tail is porn game sex that's in your face at all times even when you think it's not.
The game logo plays off Final Fantasy, so there is a little of that. However, the furry aspect degrades any real semblance of intimate connection between the two.
Dungeon Tail oozes intense, mind-numbing sexual bravado.
Even a mere handjob in Dungeon Tail drags your dark soul down abandoned roads your inner-sexual-beast always yearned to creep down.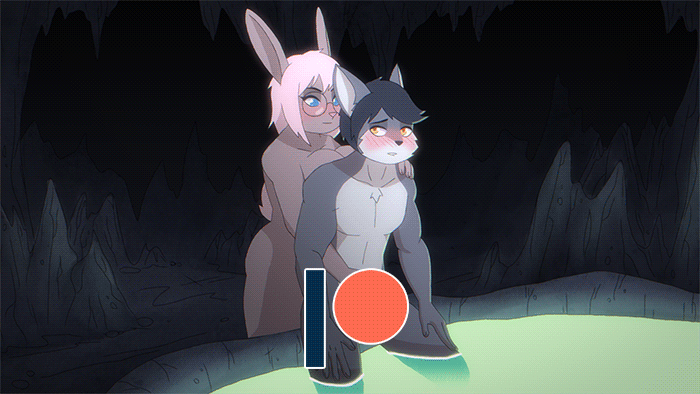 Here's Iris and Vyncent participating in a hardcore orgy.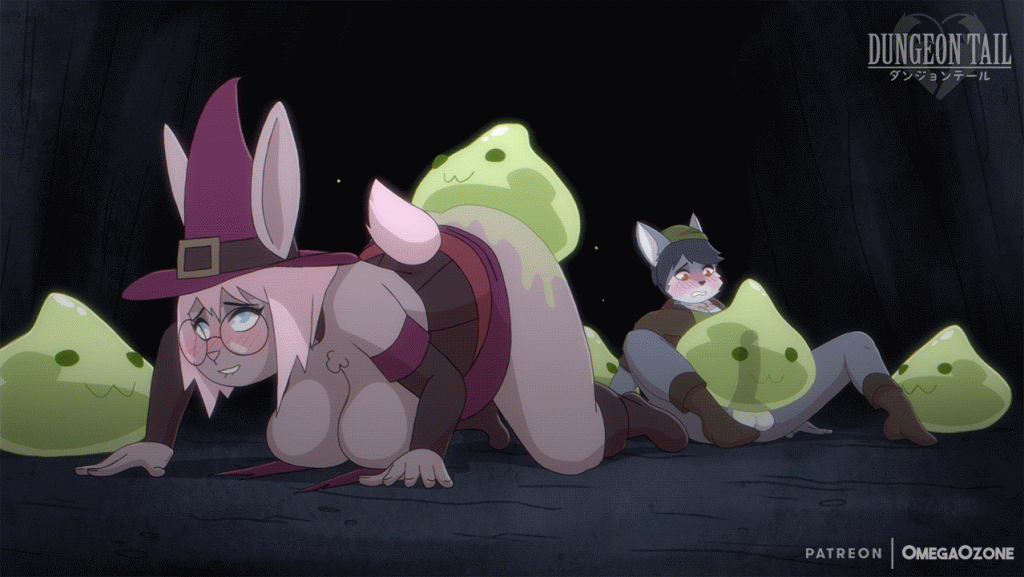 These characters are rarely docile in nature. Even during non-sex scenes, they brood sexual intensity through the screen.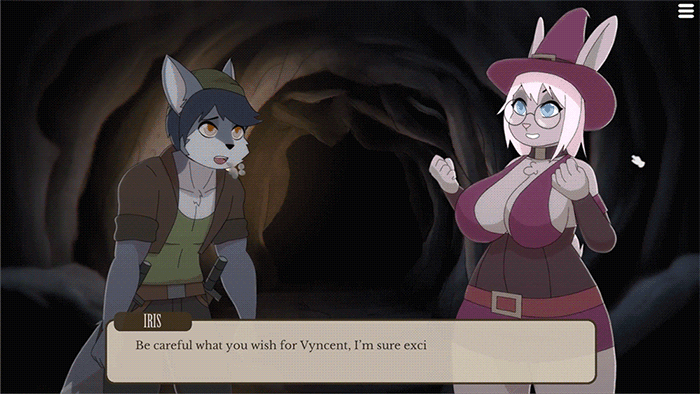 Iris is a busty, desirable feline character that often makes the more traditional sexy Vyncent feel incapable of handling her busty allure.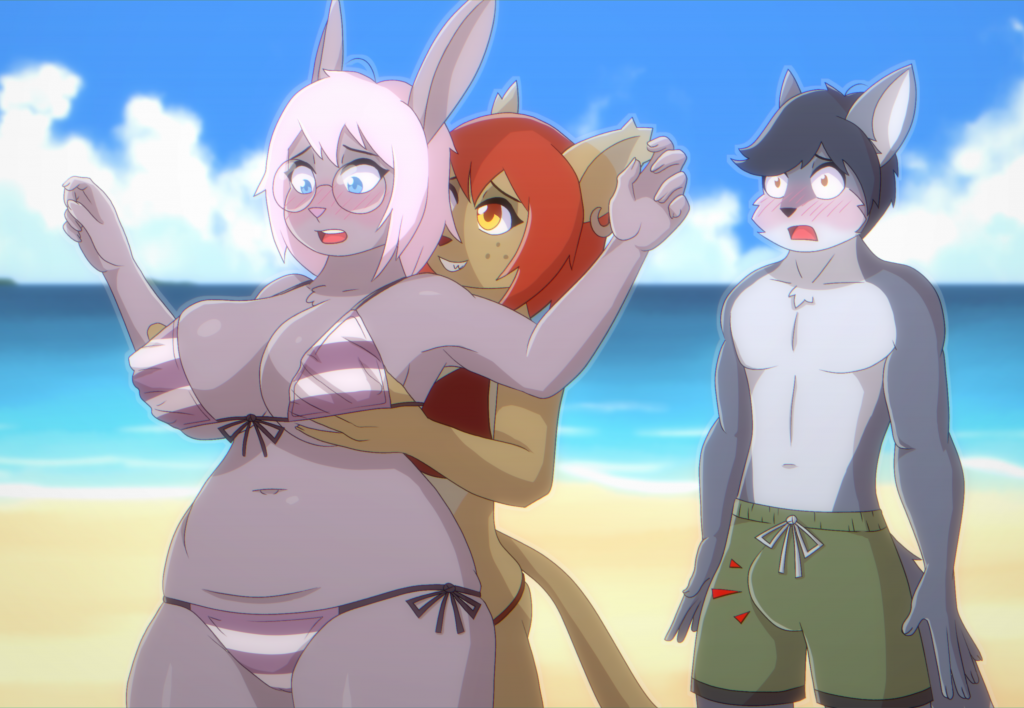 When it comes to furry porn game sex, Dungeon Tail certainly wins the day. It's difficult to argue against the all-encompassing character details that consistently push sexual aspirations. It's not just subliminal, it's all over your screen.
Dungeon Tail Strategy
This is a porn game, so expect some game'ishness to be involved. When it comes to porn games, the "game" aspect is sometimes preferred more or less, depending on the gamer. Strategy tends to guard the sex, which results in variable enjoyment of game aspects.
Some game facets
Narrative decisions
Puzzles
Fights
Picking locks
Overall, the XXX game part isn't overly complex in nature which allows you pervs access to the furry porn scenes in short order.
Dungeon Tail is set up to keep pushing new sex scenes every few months. You can access the game's download here.
This is a fun, sexy, and dirty porn game that keeps the action lit. Yes, I'm saying that Dungeon Tail runs hot. Which is exactly what we desire in a top XXX game, is it not?